Dreams really do come true.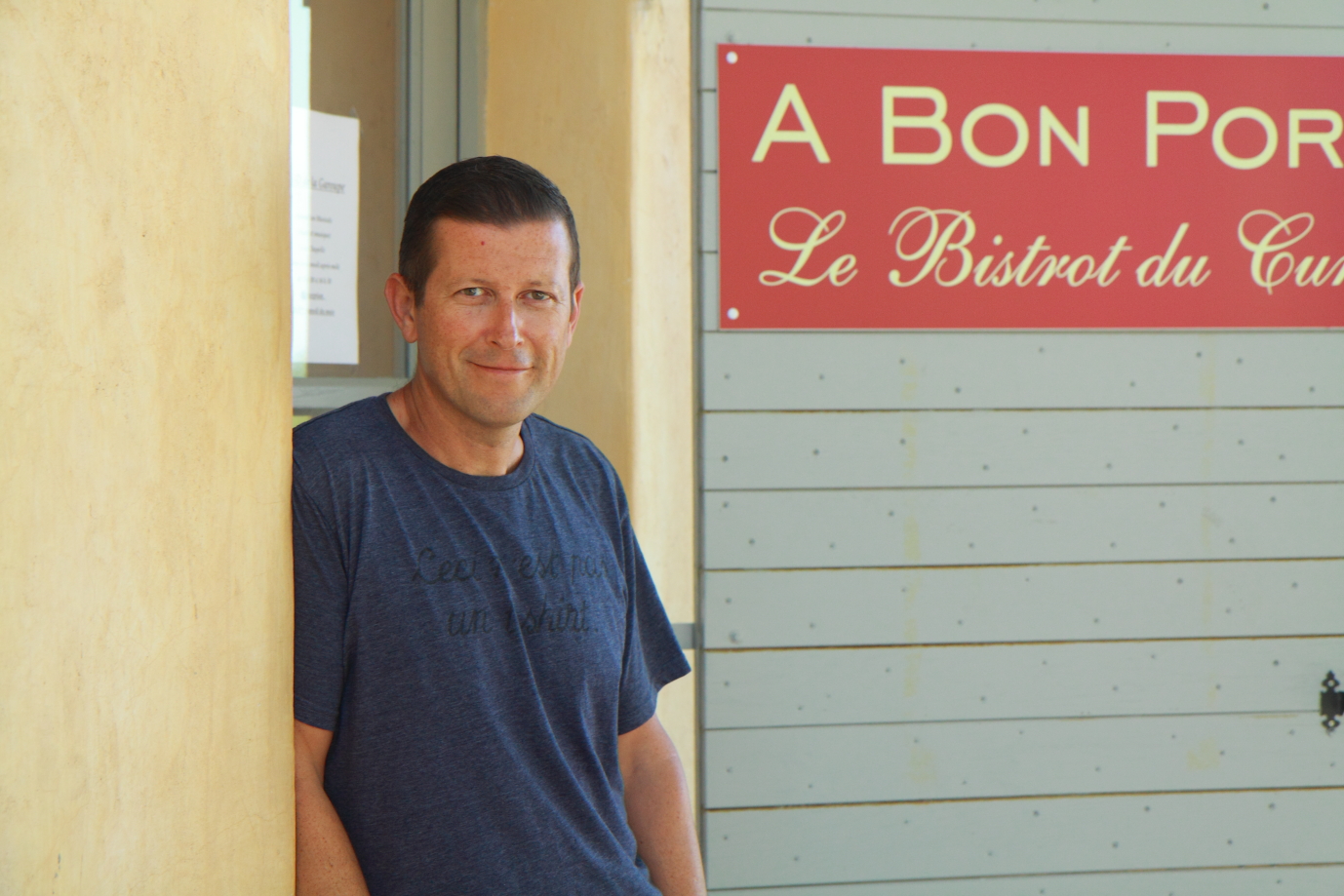 Meet Franck Lambert the new manager of the Bistrot du Curé.
Franck is Living proof that dreams really do come true.
Situated next to the Chapelle and the Phare de la Garoupe this beautiful little Bistrot is the perfect place to stop for refreshments or a bite to eat after taking the long walk up here from the coast road. With tables under the shade of the trees and also a private garden at the back this hidden gem will not remain hidden for long. I met up with Franck last week to ask him how he came to be here.
How long have you lived and worked in Cap d'Antibes?
I came here just a few months ago. The Café here only opened on the 8th of April so it's quite new. For the previous four years I was working around Cap d'Antibes. I  used to work in the Cap d'Antibes Beach Hotel and also at Eden Roc. I was head Maître d in the gastronomic restaurant at Eden Roc.
This is a bit different from working at Eden Roc. What made you change direction?
I wanted to get closer to people and closer to what I really like. In fact I worked for the last 25 years in 5 star  Paris hotels and  around the world but my girlfriend is from Cannes so 4 years ago we came back to this area and I continued working in the 5 star industry however it wasn't really me. I needed a new challenge, something a little more down to earth.
How did this opportunity come about as the last time I came here it was run by another couple?
The opportunity came up by chance really. I came up here to the Phare for the first time ever in December of last year. I saw the little bistro here so I spoke with the  person in charge at the association of the site here.  After talking to them for bit they told me that they weren't actually that happy with the current people they had in place and  that there might be an opportunity in the near future. So I told them that I would send them my CV and let's see what happens.
The following March they called me and told me that the current people were leaving and would I still be interested in taking it over. I absolutely jumped at the chance.
So that's how it happened. For now I am an employee and I have the lease. Because the bistro has less than 2 years of trading activity it has to be like this. I have to be employed by the Association. We will see how and if this changes in the future.
I am in charge of the bistro and my girlfriend is in charge of the chapel. She unlocks and locks the Chapel and generally looks after the site here. The apartment officially comes with her job rather than with the bistro but obviously I live there with her.
Describe your typical day.
It depends, it's a little different now than when I first took over as I am more organized.
at the beginning I was getting up at 6am I was going to Cannes to do  my shopping then coming back here and setting up the bistro. But now I get deliveries for all that so I don't have to wake up so early.
Usually I come down at 9.30 and start preparing the place. Tidying it and getting  it looking nice. The Chef then comes at 10am .  Initially I started alone here. I was doing everything.  I was in the kitchen, taking orders, taking payments, serving, literally everything. Very quickly it became apparent that I couldn't do everything alone and that I needed help.
We had more  and more people coming here, sometimes I had  20 or 30 covers which I had to do alone. It was quite difficult to deal with everything. So I found Stefano who now works in the kitchen and 2 days ago I hired someone to help with the service.
Now we are busy  getting ready for june and august when I know we will be very busy.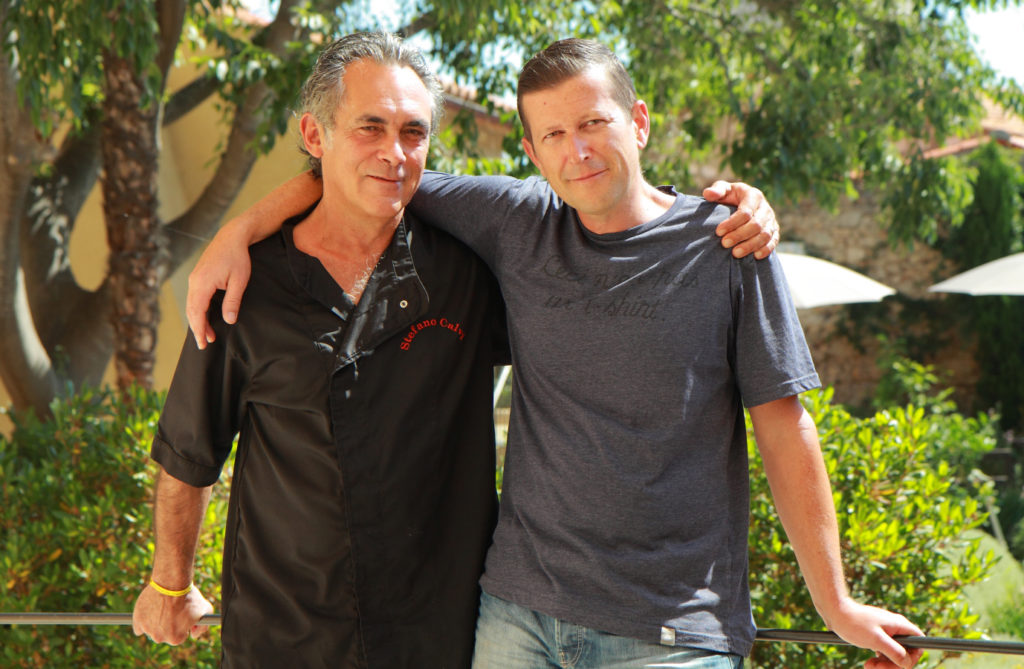 What's the plan for the bistro?
This year we have already made a few changes. We have a nice 'a la carte menu'. People seem  to like our new menu and dishes. Another thing we are offering here is the atmosphere and the ambiance and focusing on the little details which make a place special.
As I said I come from a 5 star background so I know all there is to know about the little details. I want this place to have simple dishes but using good products and fresh products. I want there to be lots of smiles and love in the place. That's what we want and we think that's what the people want too.
Unfortunately we can only offer a cold menu as we don't have a hot kitchen here. The buildings and site are protected so we can't adapt anything to create a functioning kitchen. We can't change any aspect of the buildings.
Maybe we will offer a BBQ in the future on certain evenings. I have so many ideas for this place but I want to do things slowly and over time. I want to let the place evolve over the next year or two rather than rushing into a lot of changes all at once.
We can already see since we took over more people coming here so what we are doing so far must be working.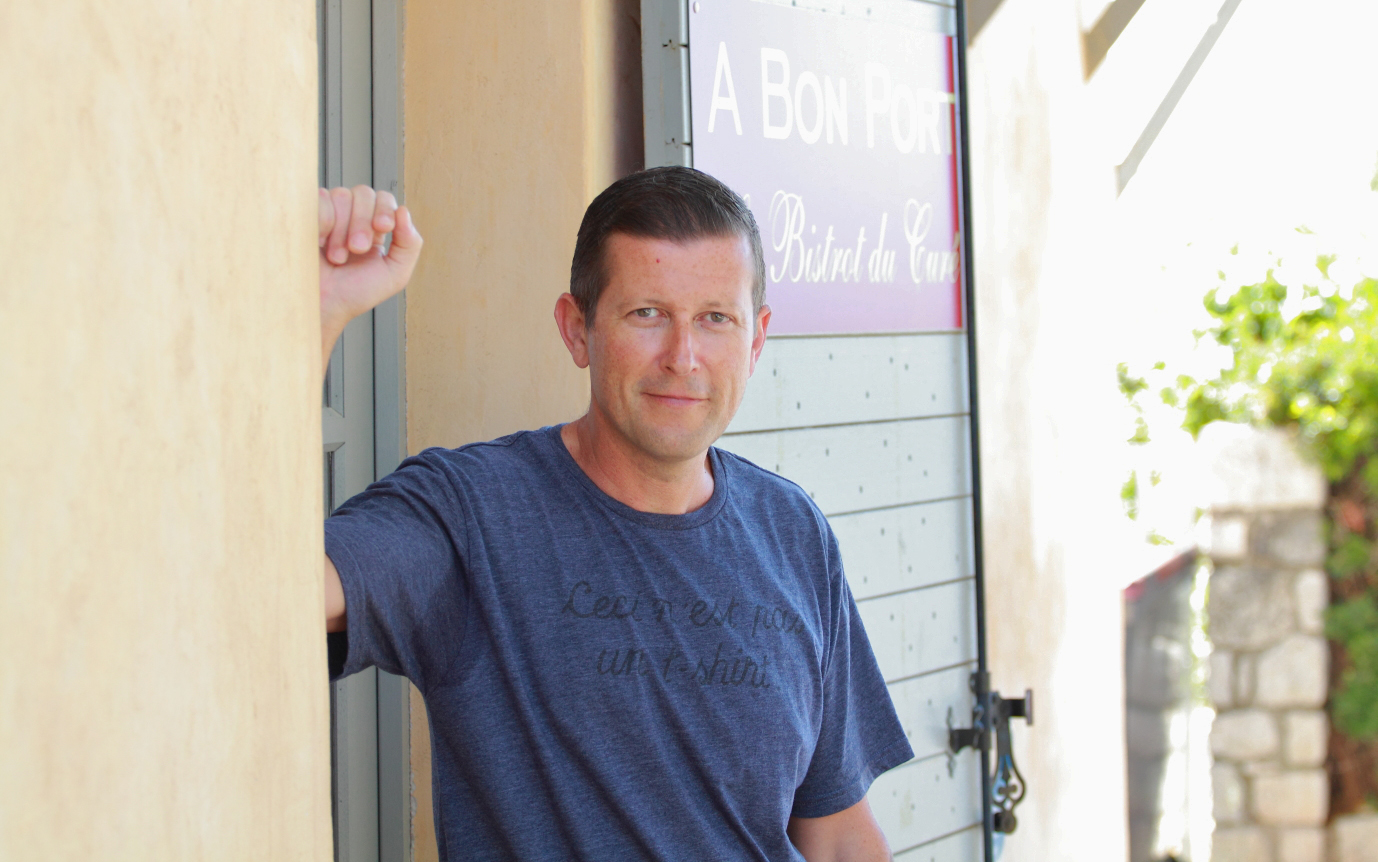 What do you Love about Cap d'Antibes?
My girlfriend and I have always dreamt of living in Cap d'Antibes but it was just a dream and I always thought it would be something which was impossible to do, for us anyway.
I never thought we would be able to have a house or even a flat in Cap d'Antibes as it is so expensive here.
I love the whole area here because it has everything. You are close to the sea, to Italy, Spain is not so far. But Cap d'Antibes, I don't know, that is something even more special.
You have the beautiful beaches, the little hidden places and it has an amazing atmosphere. Up here it is even more special. There is a unique kind of feeling you get when you are here. It's a very positive place.
I still can't actually believe that I live here and I don't think I will ever believe it.
My girlfriend and I used to talk about where and what kind of place we would love to live in. Our perfect place, our dream, was somewhere near the sea, with a view, with trees and with lots of green around. We also always both loved lighthouses and often thought we would love to live near a lighthouse. Everything we now have here is what we had been dreaming about. Even down to the design and decor of our apartment. Everything is just as we dreamed it, we are very very lucky and we still have to pinch ourselves that it's real.
Maybe it was fate. Maybe it was just meant to be, who knows.
A Bon Port – le Bistrot du Curé
Plateau de La Garoupe – Route du Phare
06160 Juan-Les-Pins
Free Wifi
Opening hours: Closed Mondays. Tuesday-Sunday  11.30-18h
June- August 11.30- 20.30pm
To visit their website click here
To receive new interviews and updates on news and events on the cap sign up for the newsletter.
---