La Petit Tour Uncovered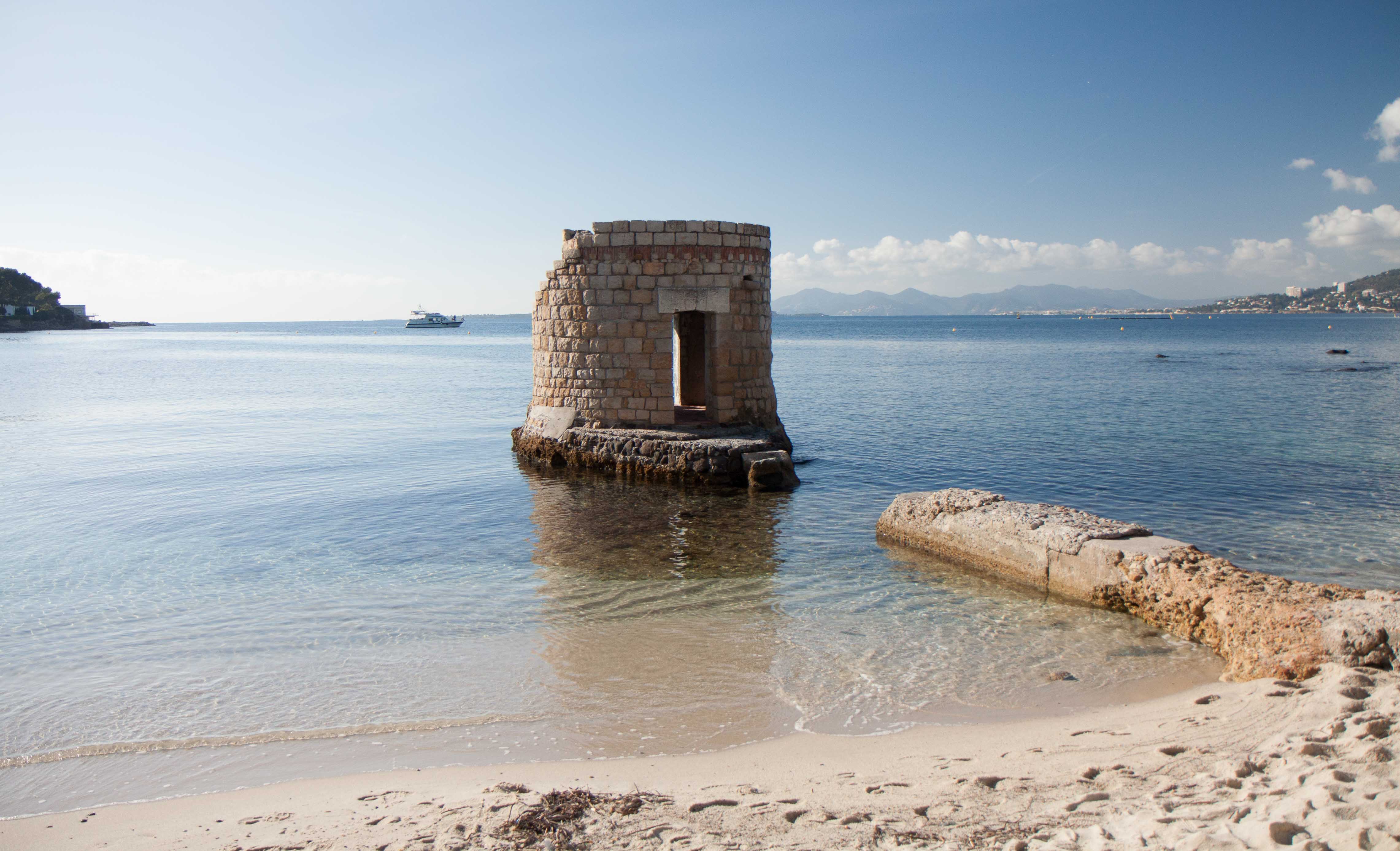 The truth about the Petit Tour on Plage des Ondes.
The little tower on Plage des Ondes is probably THE most photographed spot in Cap d'Antibes. Contrary to popular belief this tower has only been in existence since the beginning of the 50's although it looks like it has been standing here since the beginning of time.
Jean, a fan of the blog, wrote to me recently to tell me that the tower was in fact built in the 50's to act as private dressing room for Martine Carole a famous French actress of the time. His friend, Gérard Bonal had recently made a documentary about her called Martine Carol, plus dure sera la chute. During his research he had come across this information.
Martine Caroles' story is actually a very interesting one.
According to wikipedia she was one of the most beautiful women in film and she was frequently cast as an elegant blonde seductress. During the late 1940s and early 1950s she was the leading sex symbol and a top box office draw of French cinema. She was considered a French version of America's Marilyn Monroe. One of her most famous roles was as the title character in Lola Montès (1955), directed by Max Ophüls. However, by the late-1950s, roles for Carol had become fewer, due to the introduction of the newcomer Brigitte Bardot.
Despite her fame and fortune, Martine Carol's personal life was filled with turmoil which included a suicide attempt, drug abuse, and four marriages. She was also kidnapped by gangster Pierre Loutrel (aka Pierrot le Fou or Crazy Pete), albeit briefly and received roses the next day as an apology. She died unexpectedly of a heart attack in a Monte Carlo hotel room at the age of forty-six.
Anyway according to Gérard Bonal that's why the tower is there.
I cannot guarantee the authenticity of this but the tower certainly does appear in a film from this era and which stars Carole although the dates don't exactly match up. The film called 'Un soir sur la Plage' was released in 1960.
In the film you can see the tower in it's original glory as a private beach house. It had window frames and  wooden front and back doors and inside it was fully furnished with a day bed and changing area. At the back was a beautiful pontoon where the owners could moor their little boats. It really was the most beautiful little structure.
The clip below should start at around 28 mins where the tower first appears. It appears again at around 34 mins into the film.

Even in it's current dilapidated state it still attracts tourists and photographers all year round.
In the summer there are a constant stream of beach goers who wade across the water to access it and climb to the top. To get there you have to use the rather perilous steps which curve around it up to the top. There must be literally thousands of selfies in existance which have been taken up there over the years. When it's not being frequented by tourists and locals it will inevitably be having it's picture taken by one of the many photographers, professional and amateur who come here to capture it. I have seen it being used for wedding shoots, commercial photo shoots, fashion shoots and filming. I am guessing that the tower is being recorded in some form or other at least once every single day. Imagine how many photos that is.
The decline of the private harbours.
In the early 20th century the villas on the Cap weren't surrounded by walls and fences as they are now. Instead they were surrounded by fields and land. The houses which were located on the beach front had unlimited private access directly down to the sea. The coast road didn't exist at all at that time. Hence why many of the villa owners built little harbours or pontoons for their private use. If you walk the Sentier du Littoral you will come across many remnants of these private areas which must have been full of life back in the mid 1900's.
Most of these little private ports and structures were taken back by the Domaine Maritime in the early 70's and then left to deteriorate naturally. I assume this is what happened to the tower too. Originally it had been part of the Villa l'Etoile acting as a private beach house for the then owners.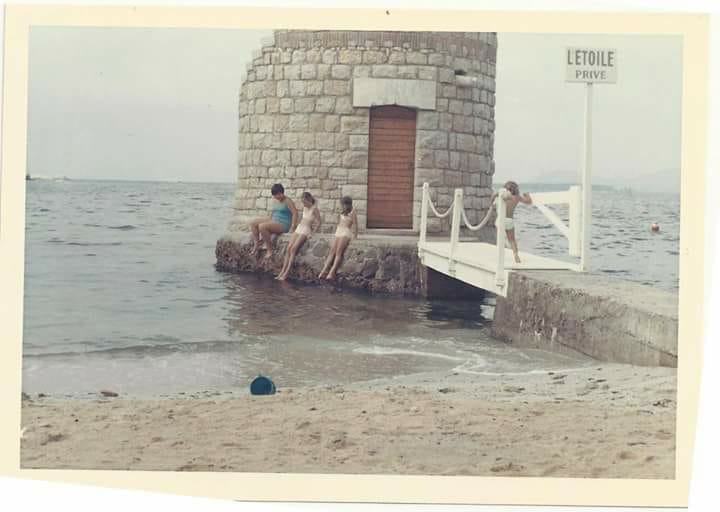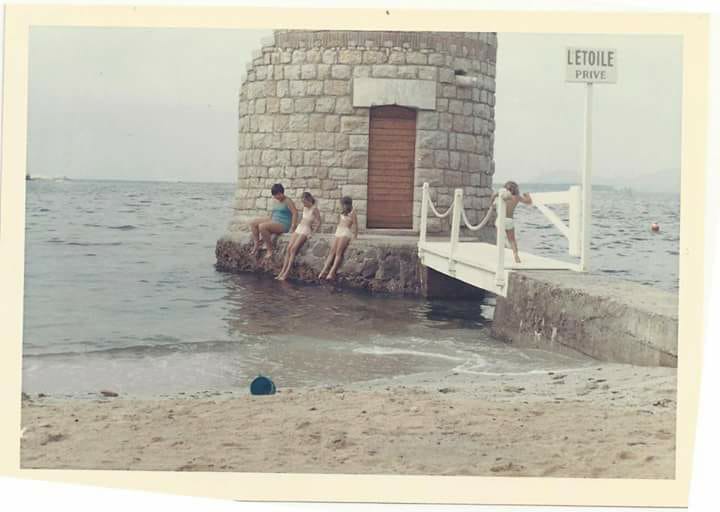 The villa l'Etoile is  still owned by the same family . 
I contacted them recently but unfortunately the owners at the time of the towers construction have since passed away. Sadly none of their three children  remember their parents ever speaking about the tower. It certainly wasn't part of the villa when they were growing up. Therefore they were unable to verify any of the information I have about it.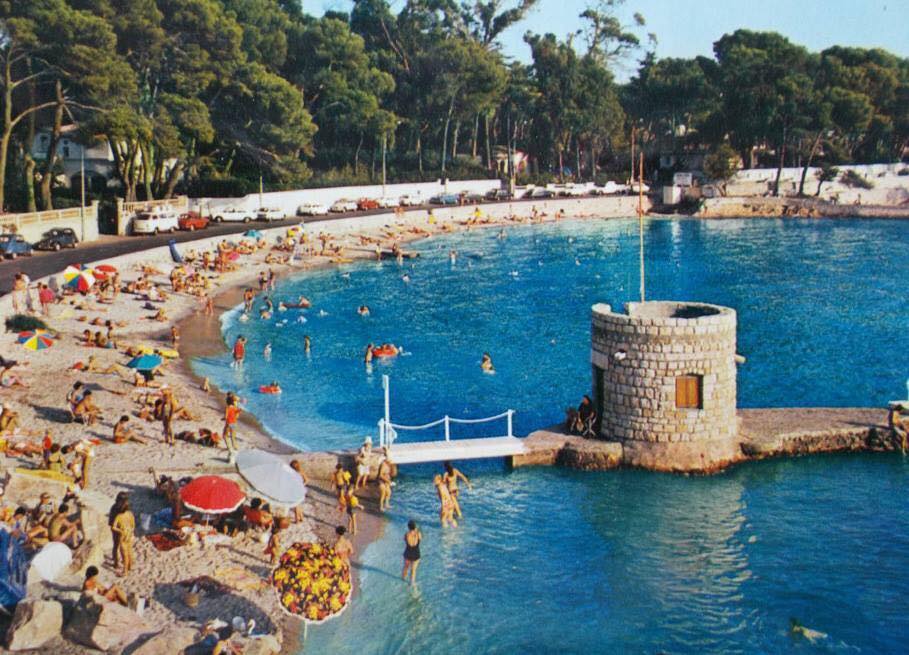 A postcard featuring the tower which I am guessing, based on the cars may be from the 70's maybe.
What I can tell you for sure is that the tower definately isn't as old as it looks. It certainly isn't something from history which was used to protect the Cap from invaders :). Instead it is  a beautiful remnant from another era. An era when Cap d'Antibes was a very different place to what it is today. In any case I love our little tower just the way it is.
I shall leave you with a few of the many many beautiful photos of this iconic spot. All taken by some local photographers and of course myself.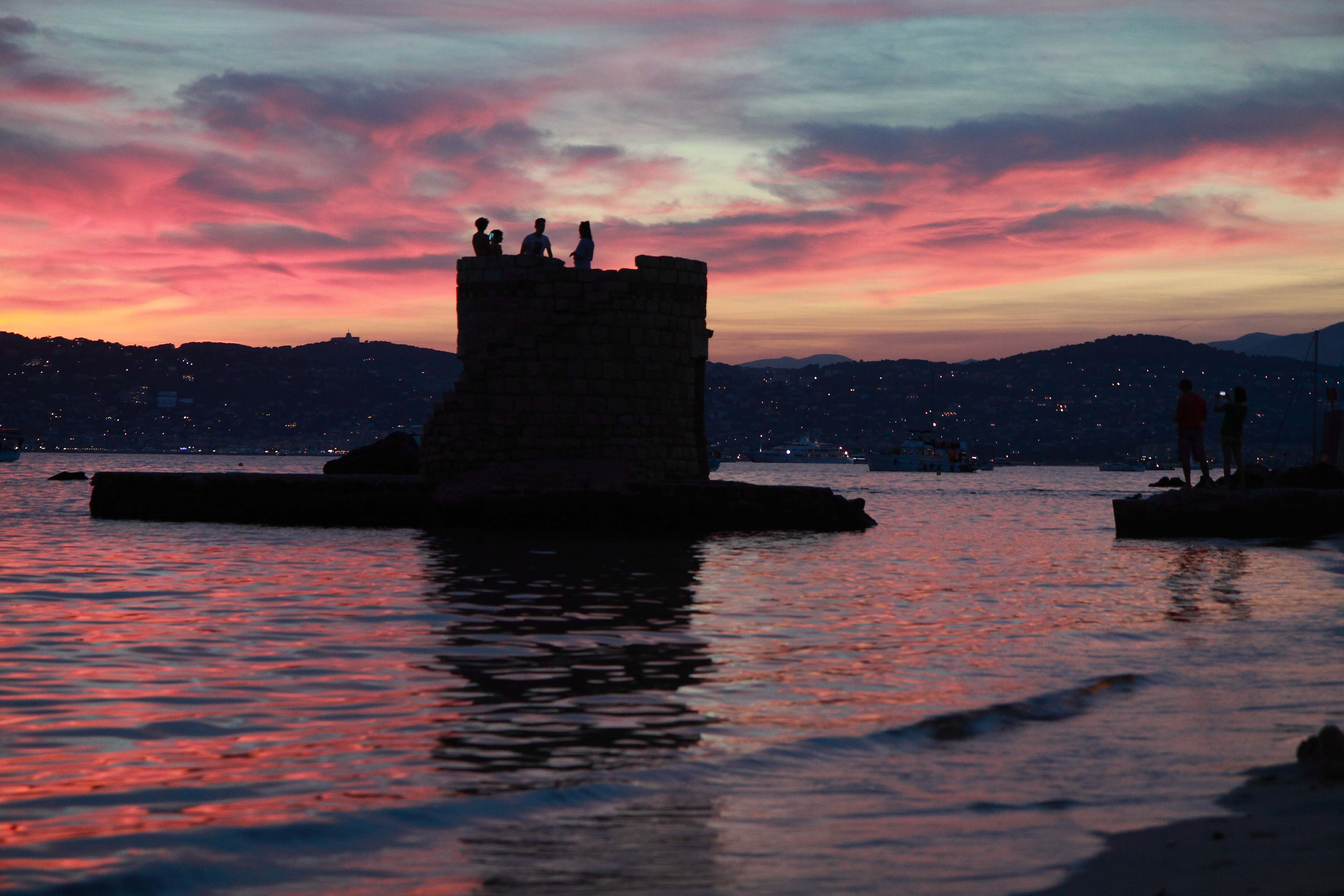 I Love Cap d'Antibes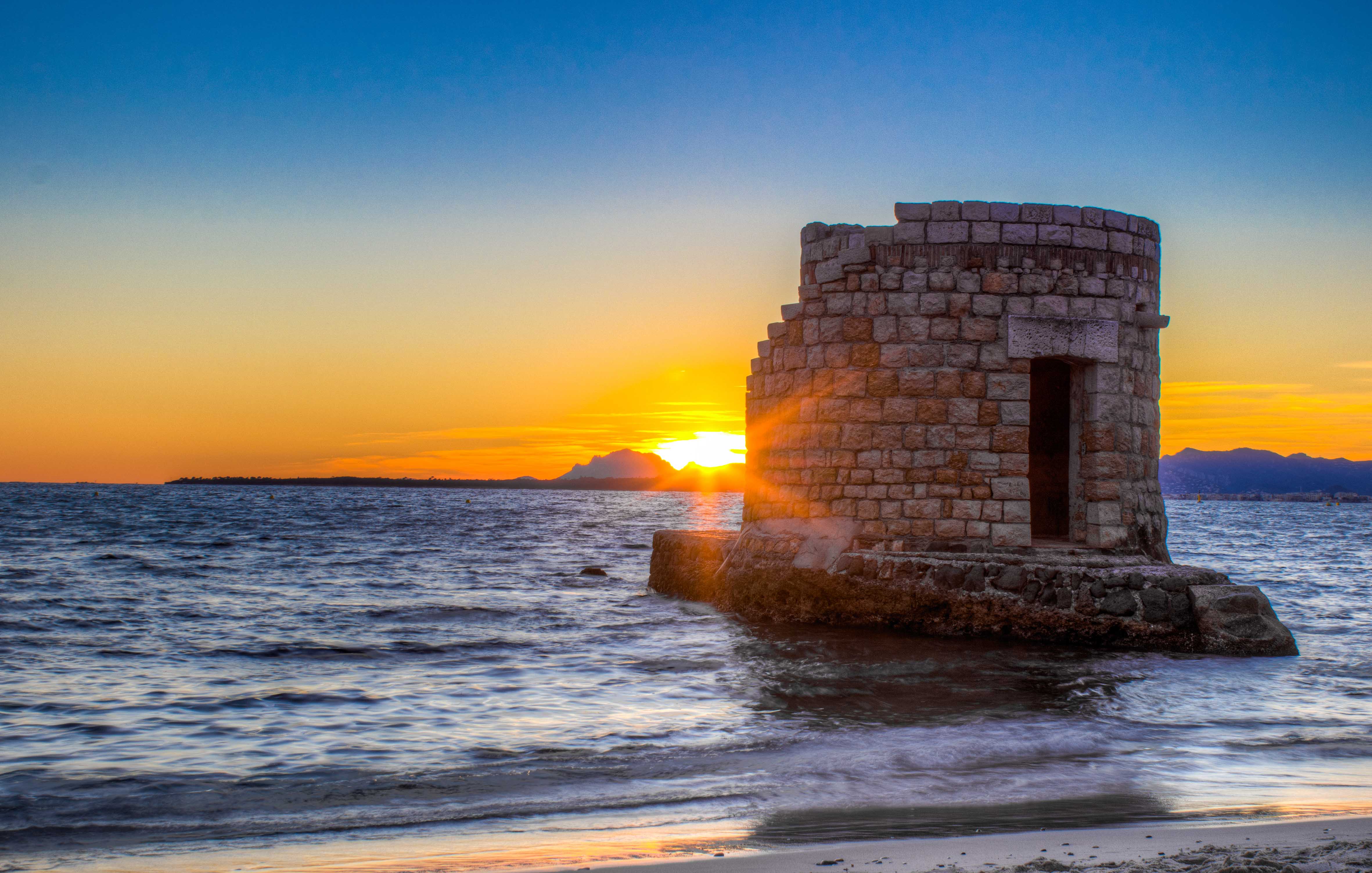 François Tubbiolo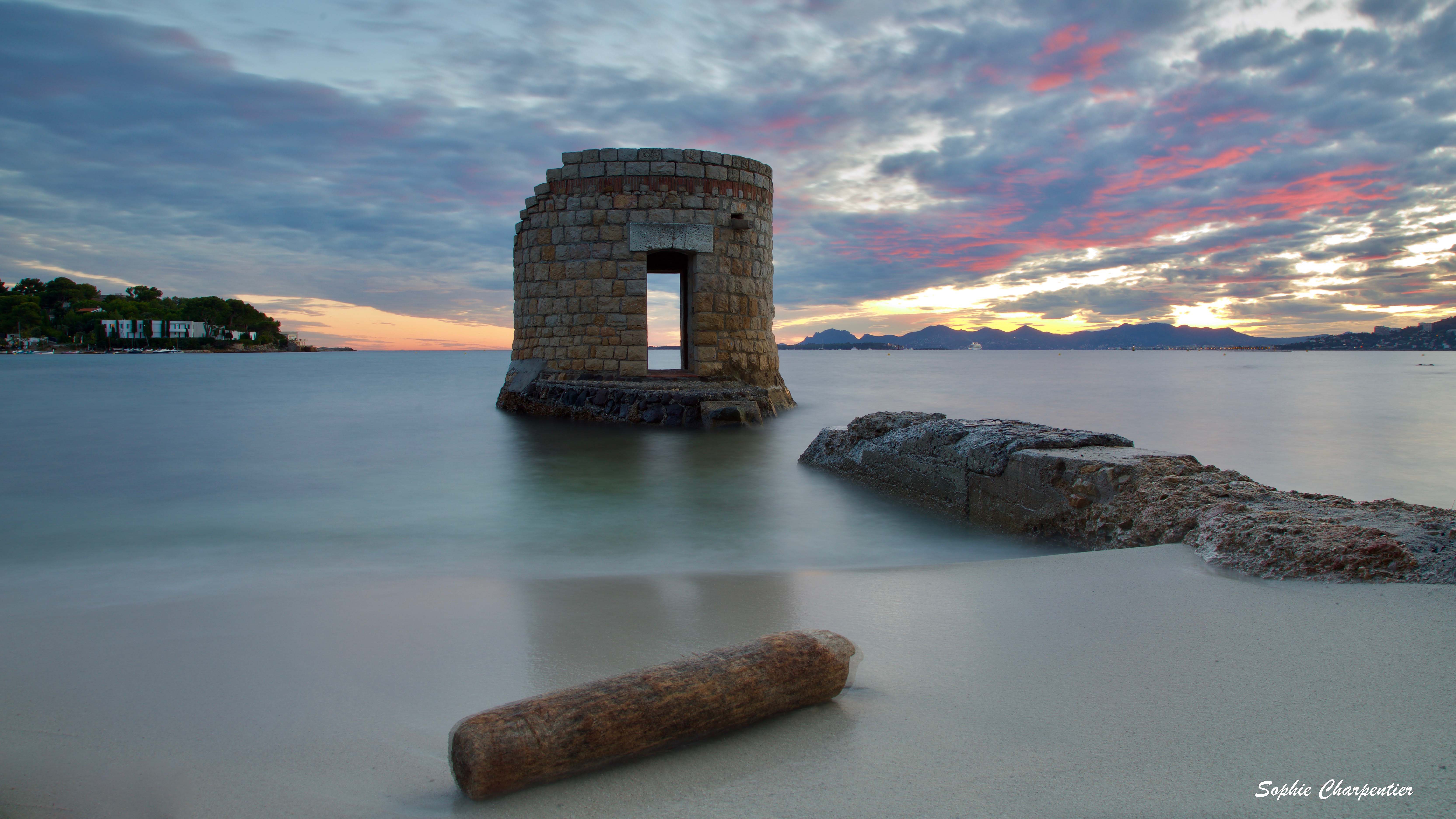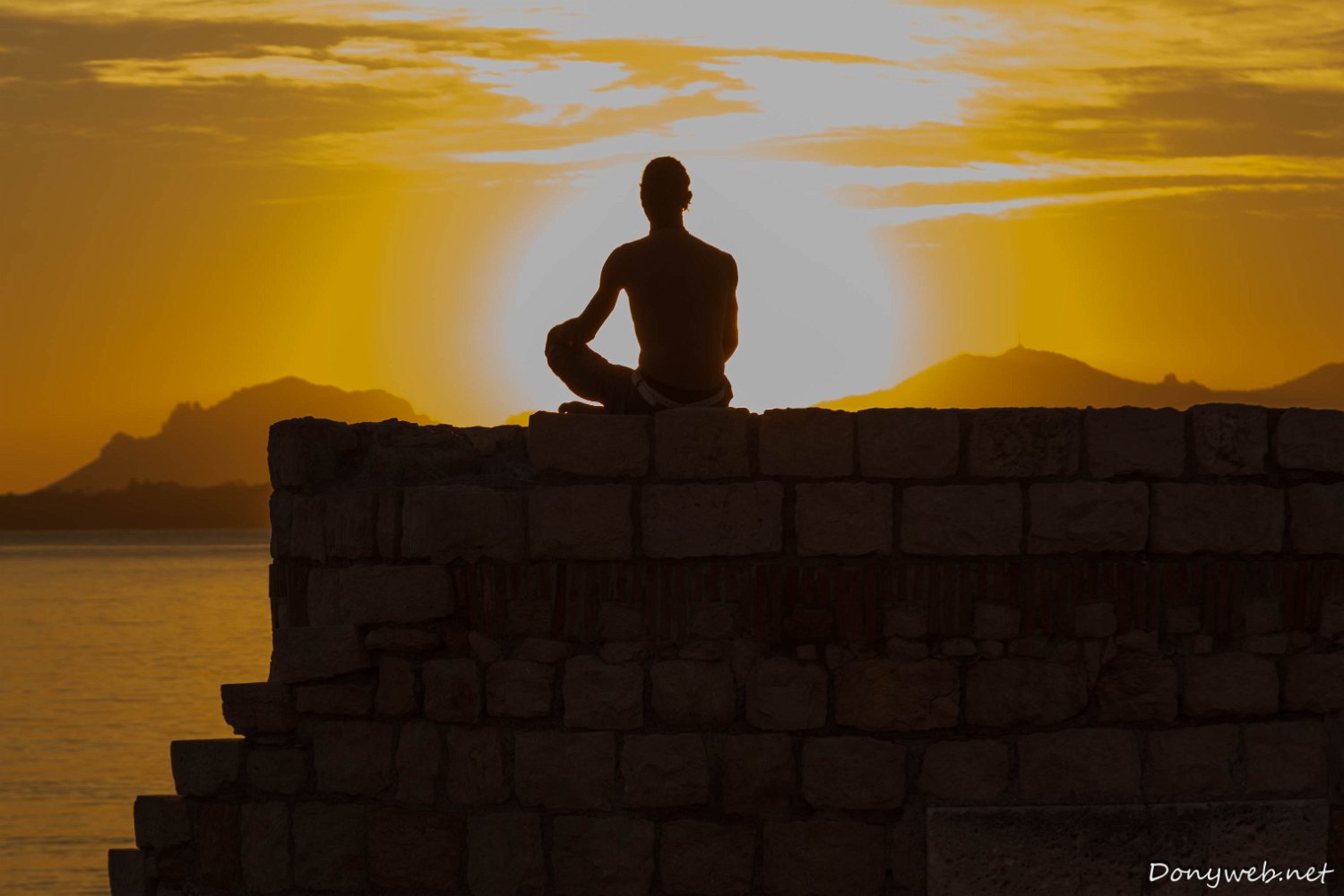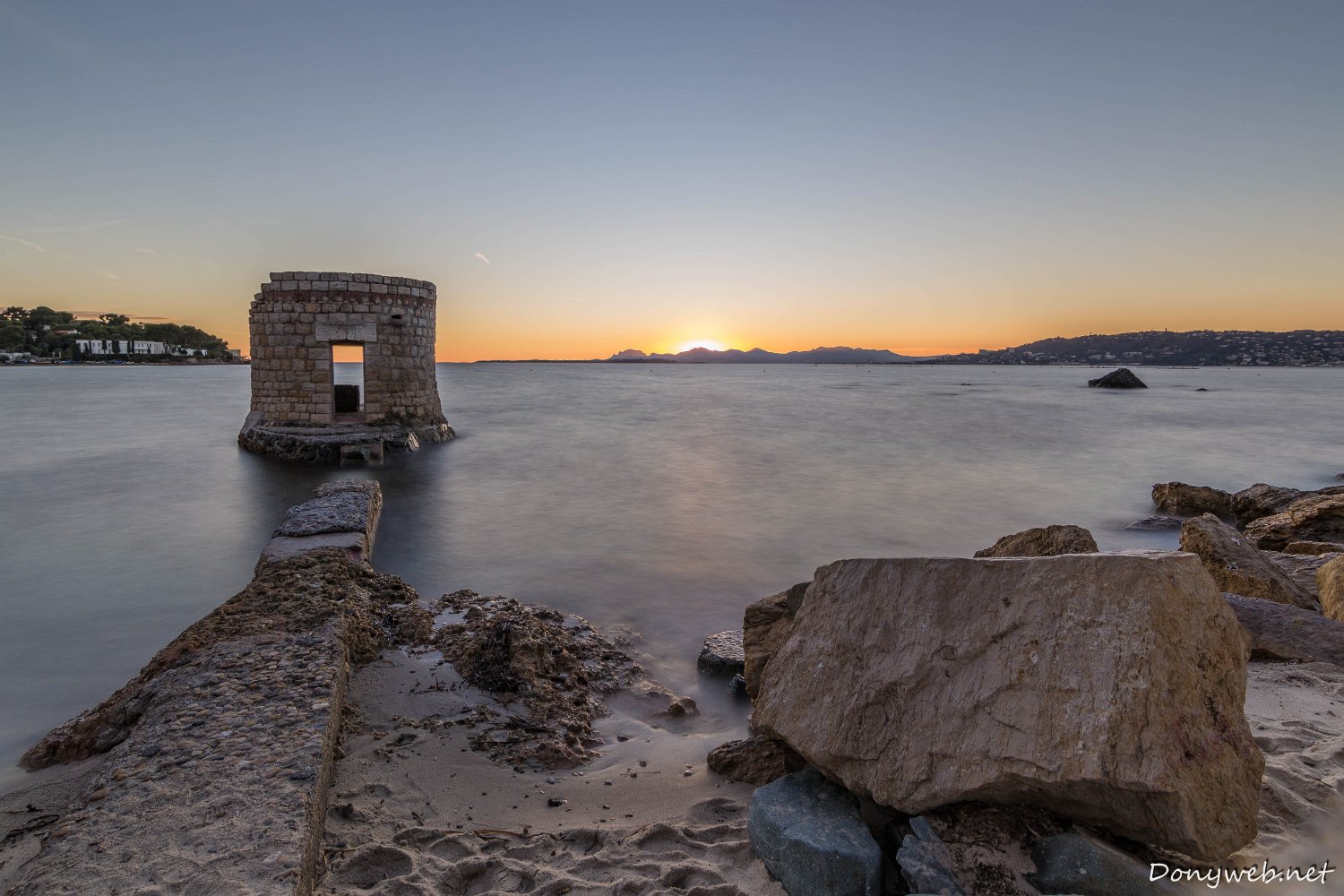 You can find more images by Sophie Charpentier on her instagram page here and Dony Web on his website Donyweb.net
If you have some of your own photos of this amazing spot then please feel free to share them either on the I Love Cap d'Antibes FB page or tag me on Instagram @Ilovecapdantibes and I will re-post the best ones 🙂
To receive new interviews and updates on news and events on the cap sign up for the newsletter.
---
---