Passing the time in Cap d'Antibes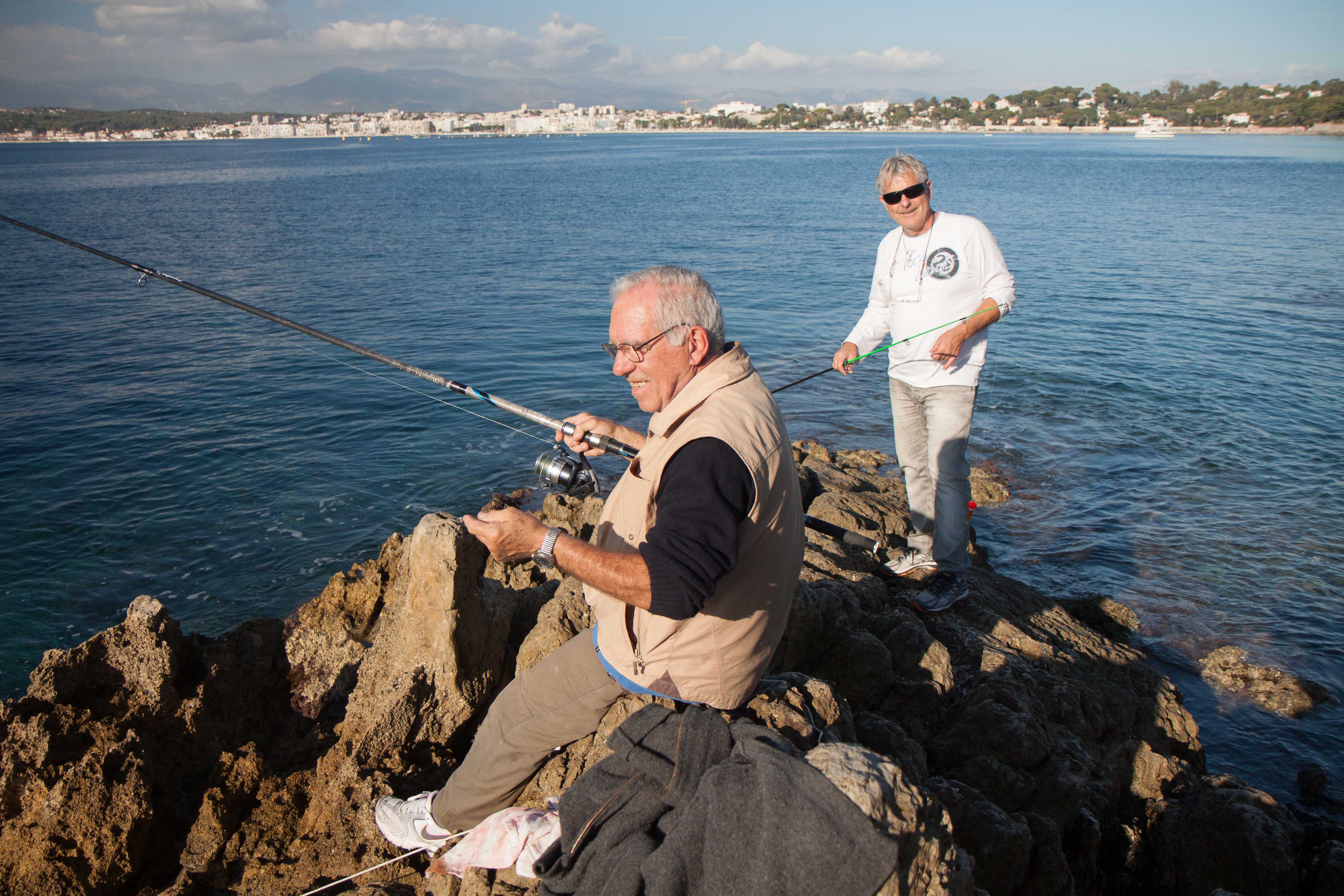 Friends with fishing in Common.
If you are looking for things to do in Cap d'Antibes why not try a spot of fishing. Most days you will see people of all ages perched on the rocks just past Plage des Ondes whiling away the hours catching the local fish in the sunshine. Meet two of them who I had a quick chat with today.
Jean- Michel and Richard often come to the Cap to fish. They are good friends and have been fishing here for several years, especially Richard who has been coming here for decades.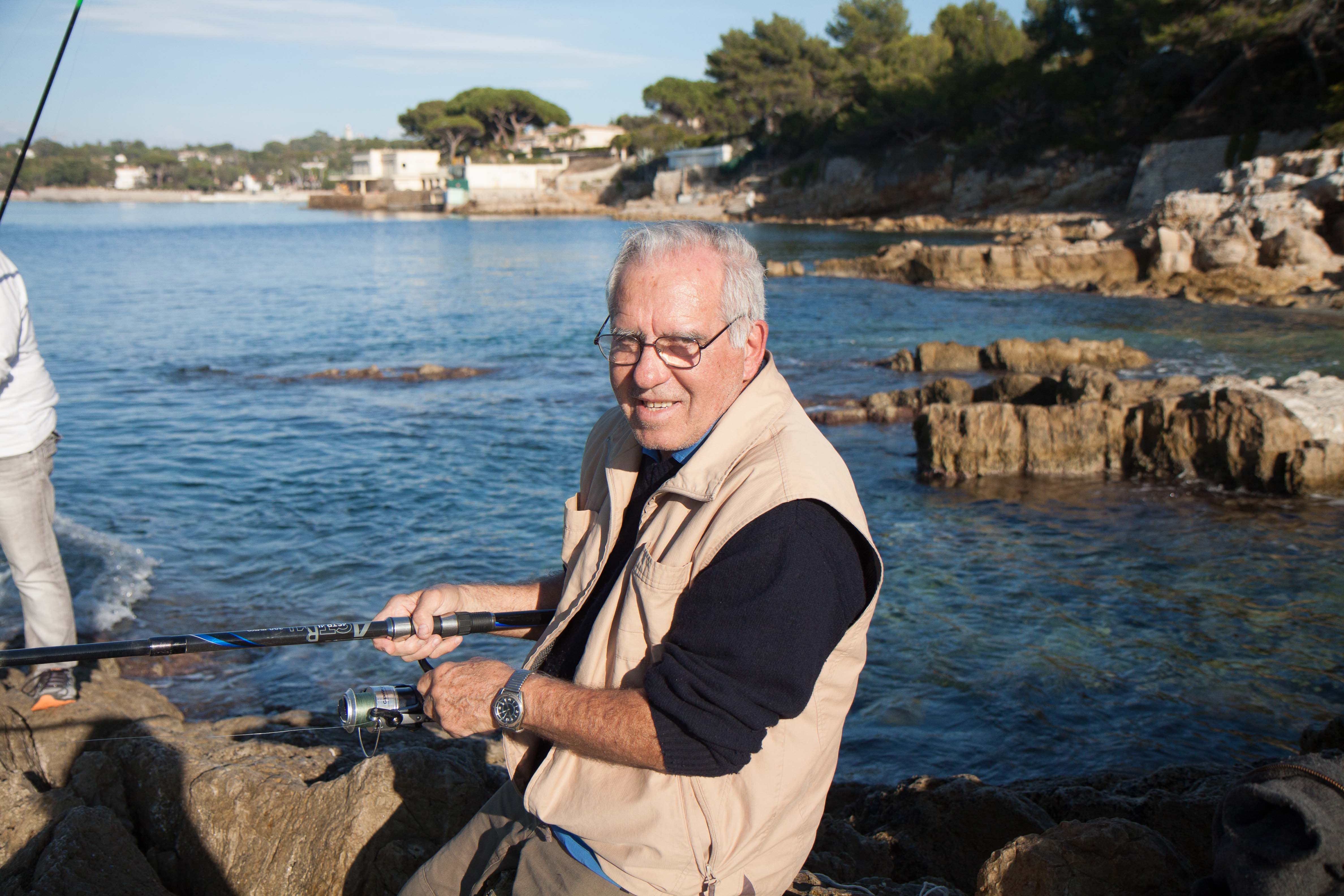 Richard
"We come here to this side of the Cap most of the time but sometimes we also go to Garoupe. It depends, both places are great for fishing. We like to come here for the beautiful landscape and the views as well as the fish".
"We love to fish because it gives us pleasure". Richard added that his parents used to fish so he has always fished first with his parents and now with his friend.
"We live in Nice and St Laurent du Var but we love to come here because it's so beautiful and also the fishing is better here.  The journey to come here is also fabulous. We pass the remparts and old Antibes. Old Antibes is such a beautiful town."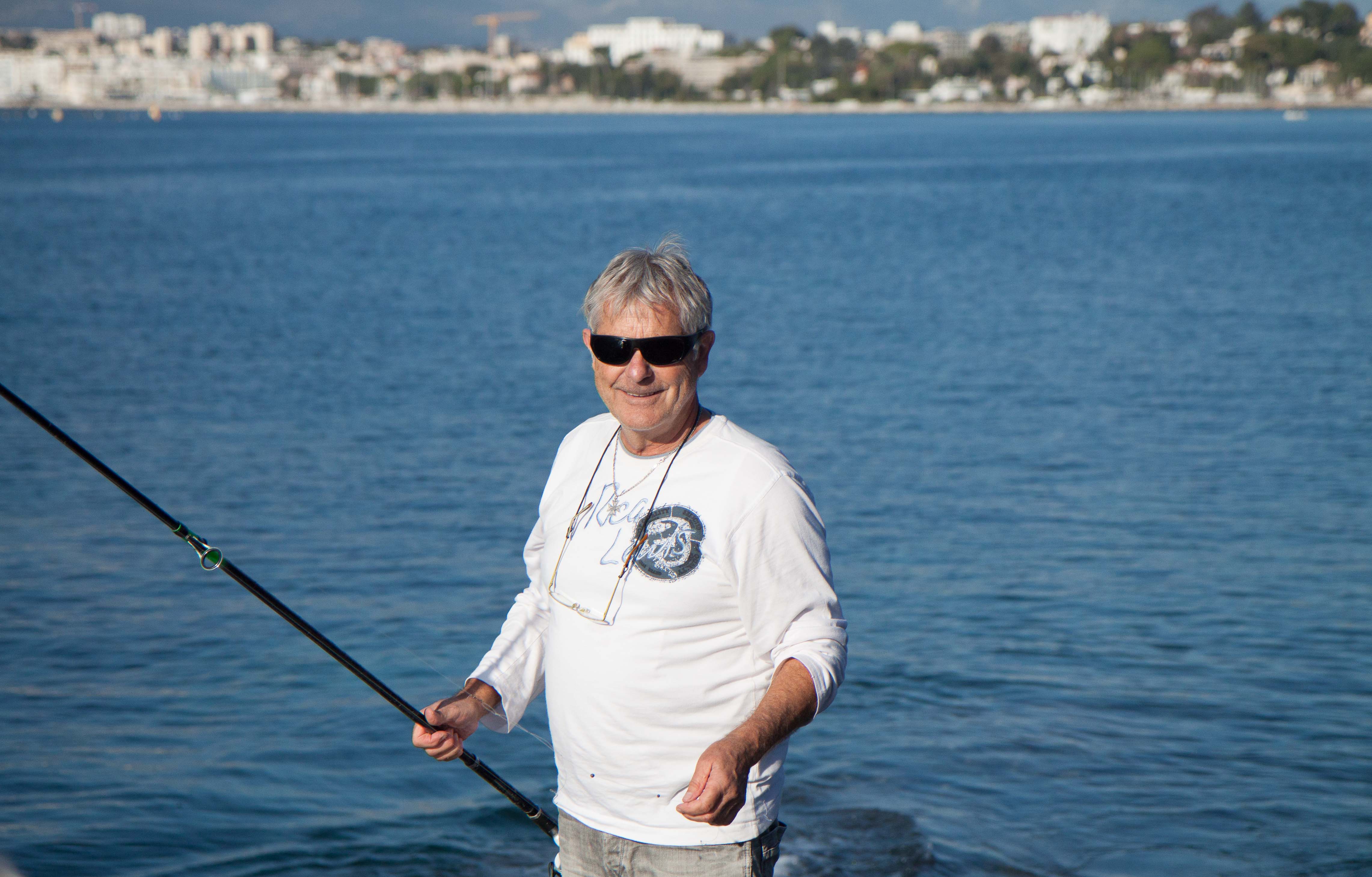 Jean-Michel
"We won't eat the fish we catch tonight they will go into the fridge to eat another time. Usually we just grill them or put them on the  BBQ. That's it really, we don't cook anything fancy".
"We catch all sorts of fish here, there is a good selection. Usually we stay here for the whole day, arriving in the morning at around 8.30 –  9am and then we leave mid afternoon around 3 or 4 pm.
"We fish to get away form our wives and to have some peace and quiet", they both laugh. I suggest that maybe their wives are happy to get rid of them too.
"Yes they probably are." they reply  "So we are all happy, everyone is happy".
To receive new interviews and updates on news and events on the cap sign up for the newsletter.
---
---