Nurturing Nature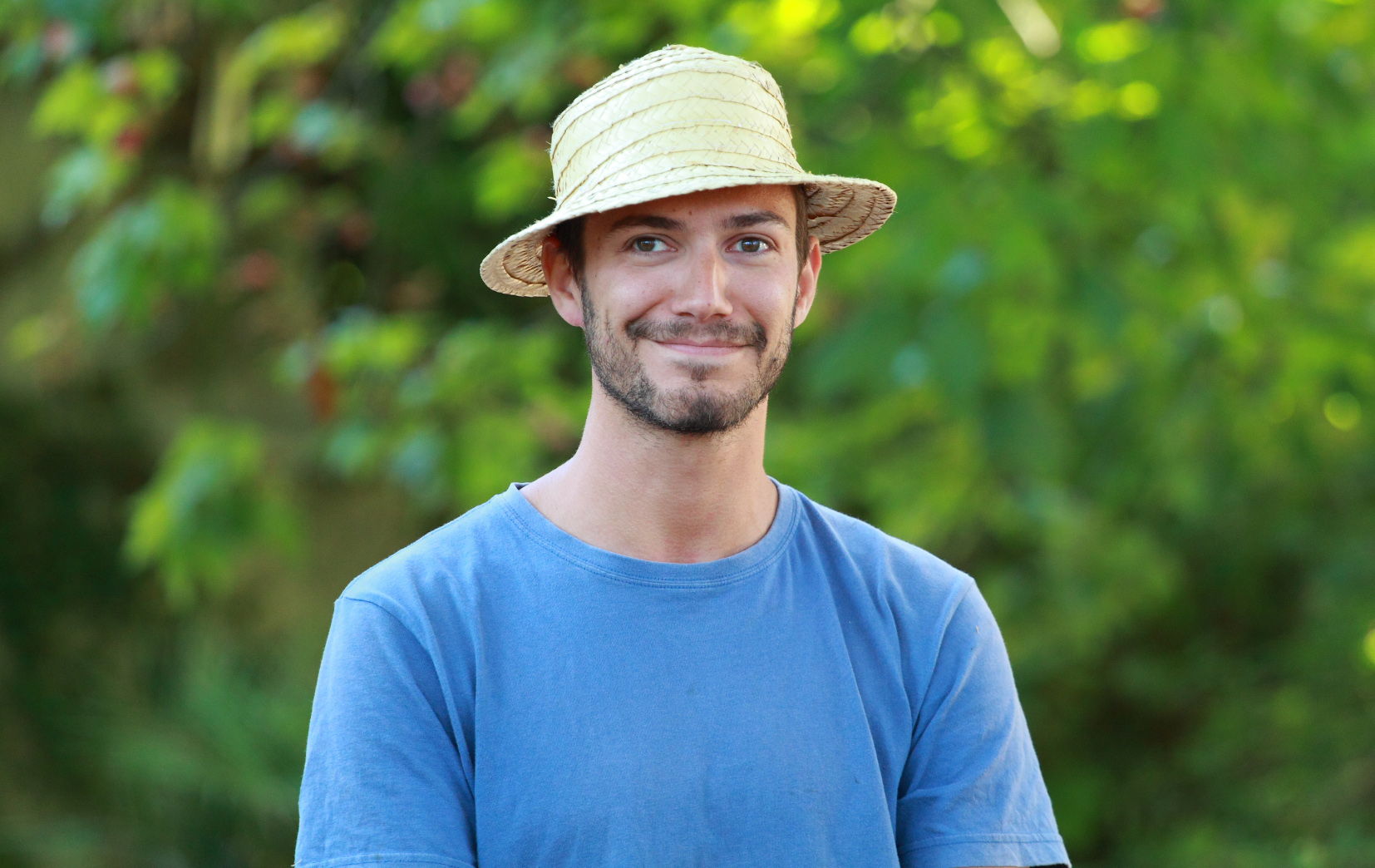 Meet Robin, a botanical gardener working on the Cap.
Robin is 27 years old and works at Villa Thuret in Cap d'Antibes. He works with Richard, the head gardener there. Robin has been working on the Cap since February 2017 so he's a relative newbie here. 
I met with both Robin and Richard earier this week for a chat for the ILCD blog.
Where are you from Robin?
Hahaha it's a bit complicated …!
I come from Grenoble orifginally , where I studied horticulture and landscape gardening. I then went to Besançon to study the profession of botanist gardener. During this period, I studied in Besançon and worked as an apprentice at the tropical agronomy garden of Grand Bloterreau in Nantes (alternating a month studies, a month of work).
From there I went to Quebec to work for 6 months at the botanical garden in Montreal. I then travelled down the whole American continent to Peru (Cusco) for a year with my girlfriend. We went to see her maternal family and to learn more about the plants that grow there.
Once I got back to France I found a job at the Villa Thuret.
When did you decide you wanted to study botany?
After studying horticulture and landscaping, I realized that the profit for many of the companies in my industry was more important than the health of the plants. The plant is perceived as a product, an object. The work can also be quite repetitive and monotonous. The emphasis is on productivity and profit rather than on the nurturing of the plants themselves. The work can also be quite repetitive and monotonous.
I speak for big companies of course, it's a little different for example for smaller nurseries where people are really passionate about what they do.
So I decided to move towards something that was more in keeping with my personality. I chose a job that allowed me to observe nature, grow uncommon and protected plants, try new techniques, cultivate my curiosity, and make it accessible to visitors.
Have you gardened when you were young / small?
When I was little, I had the chance to grow up in the countryside south of Lyon. I did not garden, but I often walked in nature to observe animals, insects, and plants. I also did some breeding of insects at home (ants, praying mantis, etc…)
What do you like about Cap d'Antibes?
I like the tranquility, the sound of the cicadas, the smell of pine trees, the end of the Cap with the reefs and Chemin des Douaniers, the road which leads to the Sentier du Littoral. I also love the view from the lighthouse (Phare de la Garoupe), and especially the fact that it is not too built up here (or not too visibly in any case).
What do you do when you are not working?
In the evening I often go to the beach when I finish work, I almost always have my swimming shorts in my bag.
At the weekend I take the opportunity to visit the area with my girlfriend, between hiking and diving, there is really always something to do here, there is no time to get bored! I also take the opportunity to take pictures of plants.
In the evenings we go out in town because at the moment there is a lot of atmosphere with all the tourists who are there.
Are you planning on staying here for a while now?
I will stay here at Villa Thuret until the end of December when my contract runs out. After that I have the possibility to extend it but if not I will go travelling with my girlfriend, we want to go to Japan. Maybe I will look for work in Japan too. I don't speak Japanese yet but I am learning. It's easy to learn it's not like Chinese which is much more difficult.
If you could choose a garden in the world, where would you dream of working?
It is very difficult to choose, but I can definately say that it would be in a tropical place, probably in the botanical garden of Singapore, with its delightful plant collections, and it's special architecture … you need take a look it up on the internet to see what I mean. If anyone reading my interview has any contacts there please feel free to pass them on to me via the blog 🙂
To receive new interviews and updates on news and events on the cap sign up for the newsletter.
---
---