Amour de la Terre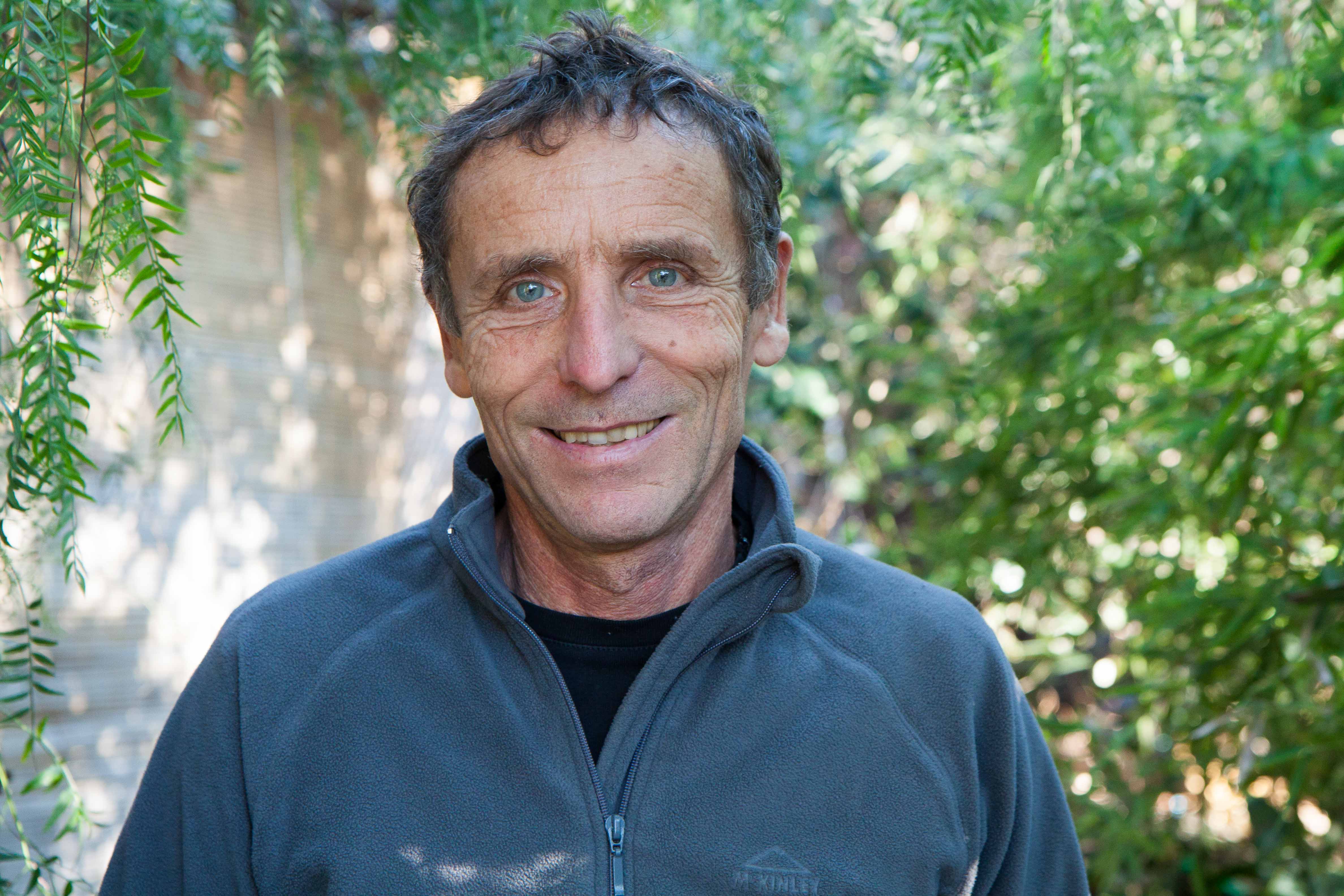 Love of the Earth
Jacques Curti has lived in the same Cap d'Antibes house since he was three years old. He lives in the family home with his wife Corinne and their two daughters.  He is a freelance gardener working for clients all over the Cap.
 I was introduced to him by Mathieu Astoux, son of Andre Astoux. The Astouxs are one of Cap d'Antibes famous rose growing families who still live here however they are no longer in the business of selling roses.
When I met Jacques I was immediately struck by his amazingly blue eyes and his Julius Ceasar like hair. It turned out he has lived on the Cap all his life and he seemed happy to talk to me about his life here.
Apparently  he has lived in the same family home since he was just three years old.  He also went to the old Ecole du Cap as a child.
Unlike the palatial domains and villas which now take up much of the Cap,  Jacques house is one of the few remaining original buildings  which are still in the hands of the families who built or bought them.
His grandparents built the house in 1930 and at the time acted as a second home used during the holidays.
They had chosen to buy land in Cap d'Antibes because, back then, there was a lot of land available. It may be hard to believe now but in the not too distant past no one wanted to live here. At that time it was very easy to build houses on the Cap. Unfortunately there aren't that many original homes left, most have either been destroyed or completely re-designed and very few are still in the hands of the original owners.
Originally the Cap was predominantly home to working people and French families who generally lived elsewhere but who came to the Cap for their holidays. The majority of the residents worked on the land and were often housed in properties owned by the local rose growing families such as the Meillands. After the decline of the local horticultural industries many people moved away to find work elsewhere.  Land which, in the past, been covered in vast greenhouses full of roses and other produce, was slowly sold off to private buyers who proceeded to build holiday homes.
Jacques Grand-parents were one of those families who took advantage of the affordability of this beautiful part of the world at the beginning of the 20th Century.
The house they built is called La Monette after Jacques mother Monique. Monette is an affectionate way of saying Monique.
Before telling me about how he came to be in Cap d'Antibes Jacques insisted I try a Cap d'Antibes banana from his garden. It certainly wasn't the most attractive banana I had ever seen. The skin was all wrinkly and quite black all over. To be honest it really didn't look that appealing, however it tasted like no other banana I had ever eaten. It was delicious and made even more special by the fact that it was grown in Cap d'Antibes. My first ever Cap d'Antibes Banana. Thank you Jacques!
When they built this house my Grand-parents lived full time in Paris. They owned two hair salons at the time but after my grandfather died my grandmother sold the businesses and moved to this house permanently with my mother.
With the money from the sale of the two salons she bought a small shop in Juan Les Pins where she sold things like flip flops, swim suits and beach accessories. I remember her telling me how she knew very well Johnny Halliday when he was about 16. Apparently he used to come to Juan Les Pins and play his guitar outside her little shop. Of course nobody knew him back then, he wasn't at all famous. I think her shop is a car hire place now, it was very near to the Pam Pam so very well placed.
How did your parents meet?
My parents met each other here in Cap d'Antibes. My father was a gardener by trade and often worked at the house next door. He used to cut their olive trees and so I guess they got talking at some point.
After some time the two of them fell in love but my grand mother was against the relationship.
My grand mother was very Parisienne always beautifully dressed and never without her make-up. She was also very middle class and also a bit of a snob. My mother was expected to marry into the same class, someone like a doctor or a lawyer. She certainly didn't want her marrying a gardener so she  forbade them to see each other. It's funny because eventually, some years later, my Grand-mother ended up liking my father very much. They got on really well and they became very close.
Anyway when my father left for his national service he was sent to Madagascar so my mother followed him. Basically she ran away from home to be with him. One day, without telling a soul, she packed her things and left to join my father in Madagascar. She was 25 years old. When his national service was over they stayed and made their home their. They both loved the life there and also it also meant that they could be together. They got married on the 2nd of April 1951 and started a family.
Myself, my older brother and my sister were all born in Madagascar. I also have a younger sister but she was born here in France. I am not sure if my mother kept in touch with my grand-mother after she ran away but I assume that they must have made up eventually as we came back to live with them. It must have been quite difficult for everyone at the beginning though but it isn't something I really know much about. My older sister would probably have more memories of the situation than I do.
Do you have any memories of Madagascar?
No, I don't remember Madagascar at all as I was only three years old when we left. I do know that my parents missed it very much after returning here. It was very difficult for them to adapt to being back in France. It was a completely different life to the one they had had in Madagascar.
I don't think they wanted to leave but it was in the late 50's when Madagascar was on it's way to full independence so the French nationals began returning to France.
Eventually my Grand-mother sold her shop in JLP and moved to a country house in the Var. My parents then moved up-stairs and I remained in the downstairs part of this house. My siblings by this time had moved into their own homes somewhere else.
When my parents retired they also went to live in the Var house and I remained in the house here with my family.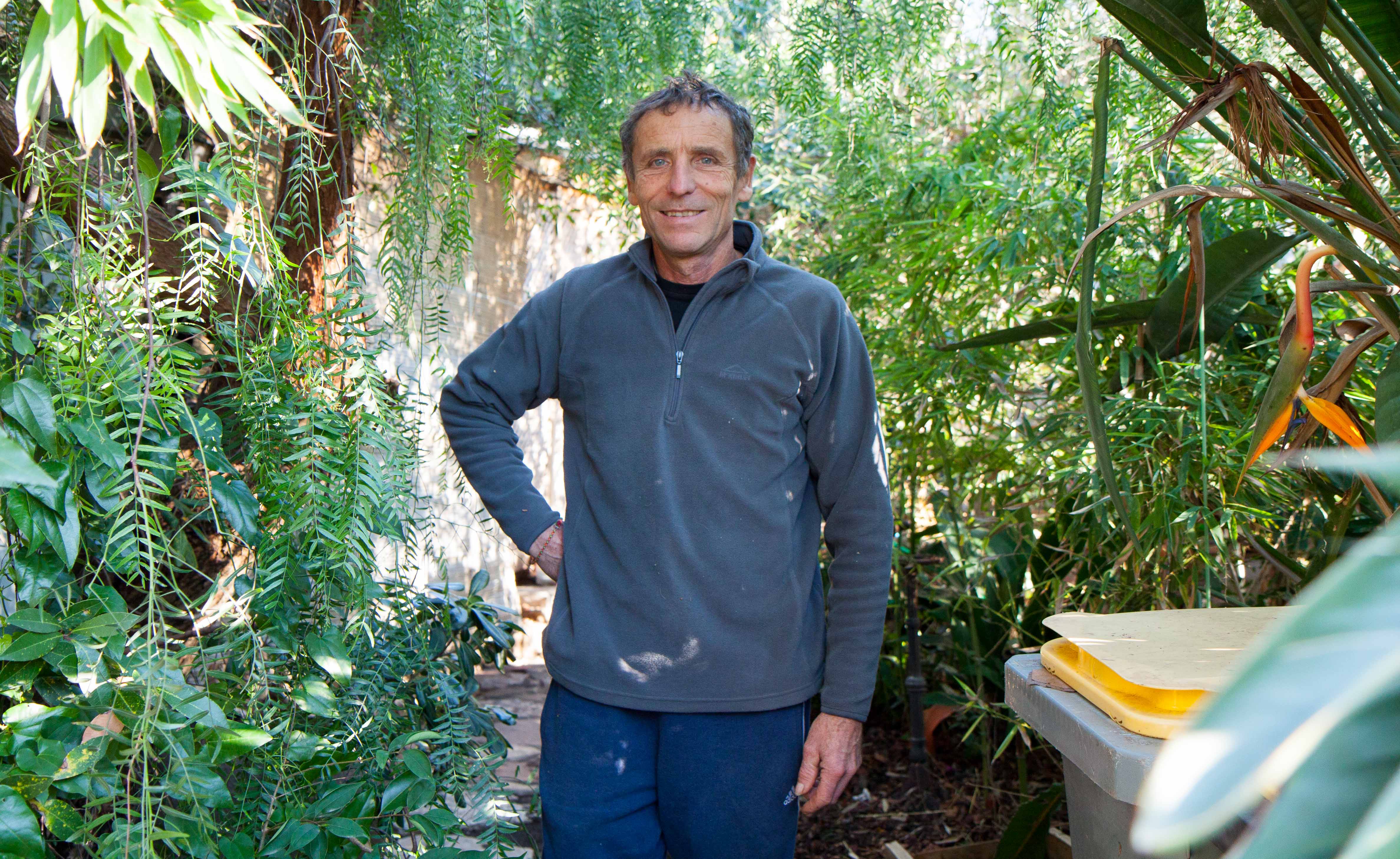 Does the house now belong to you?
Yes it does, I bought out my siblings a few years ago. I think I always had a bigger attachment to this house and to the Cap than my brother or sisters did. My heart has always been here, it's where I call home.
It's so beautiful here and, to my eyes, it's still as beautiful as it always was. Yes there are elements which have changed, maybe a change of mentality but otherwise it looks the same to me. Of course the people have changed. It was very agricultural here when we arrived. The people were very simple people. Most were manual workers who were employed by the local Rose growing families.
This industry doesn't exist here anymore, back then was another era in Cap d'Antibes. Now you have many  people form all over the world who have bought or built houses here. I remember seeing the Swiss come then after it was the Italians, then the Germans followed. Then I remember at one point, the only time in my life, when everything here was empty and up for sale. No one wanted their houses anymore, they were mostly second homes anyway and people couldn't afford them anymore.
After that many foreign people from all over the world started coming here and buying the villas, including many Russians. The Russians wanted to buy up everything. They bought all the villas apart from the smaller ones like mine.  I have a neighbour who was offered ten times the value for his house. I also have a client who owns a house on the Cap worth around 3 million euros, he was offered 30 million euros it's crazy.
Has anyone ever knocked on your door to offer to buy your house?
They haven't knocked on the door no but I have been asked about my house. Once I got talking to a guy in Antibes who happened to be an immobillier. H once asked me if I was interested in selling my house. He told me that he had some clients who were looking for a property on the Cap but I wasn't interested. Every time I am asked I say no. I don't want to sell, I love this house.
Even for 30 million Euros?
Well, he laughs, we will see. If I did we would have to move to the mountains, Corrine would love to live in a chalet in the mountains but I would prefer to live here. In any case the mountains aren't that far away.
Cap d'Antibes is extraordinary for that. In just one hour you can drive to the mountains where you can breathe the fresh mountain air. The closest ski station is just 1 hr away too so we have the best of both worlds. It's an amazing place to be.
On the Cap itself  you have the two sides, the west and the east. If the wind is bad on the east then you know the other side is calm and vice versa. You can be outside all year round which I love. You can drive to the countryside within an hour.  The climate is fabulous and it is always sunny. In the north they rarely see the sun, that's why so many Parisiens and also English came to the cote d'azur for the winter at the beginning of the century. Where else do you see so much sunshine all year round?
What was it like to grow up here?
When I was little it was paradise for me living here. I was never in the house, Back then parents let their children live much more freely than they do now. It was like a country life, like living in a villiage. I had my bike, I went to the beach, I went fishing. Then as I got older I had my moped and then my car, we had complete freedom here.
I remember we used to amuse ourselves in the many abandoned villas. Now they belong to millionaires but back then they were completely abandoned and great places to explore. We used to hang out in the bath house opposite the Villa Zero on the Chemin de la Mosquee which was completly abandoned. It was an old wooden building at that time and we used to go there often. I ended up doing the gardens in that villa many years later for the Lebanese owners who rebuilt it.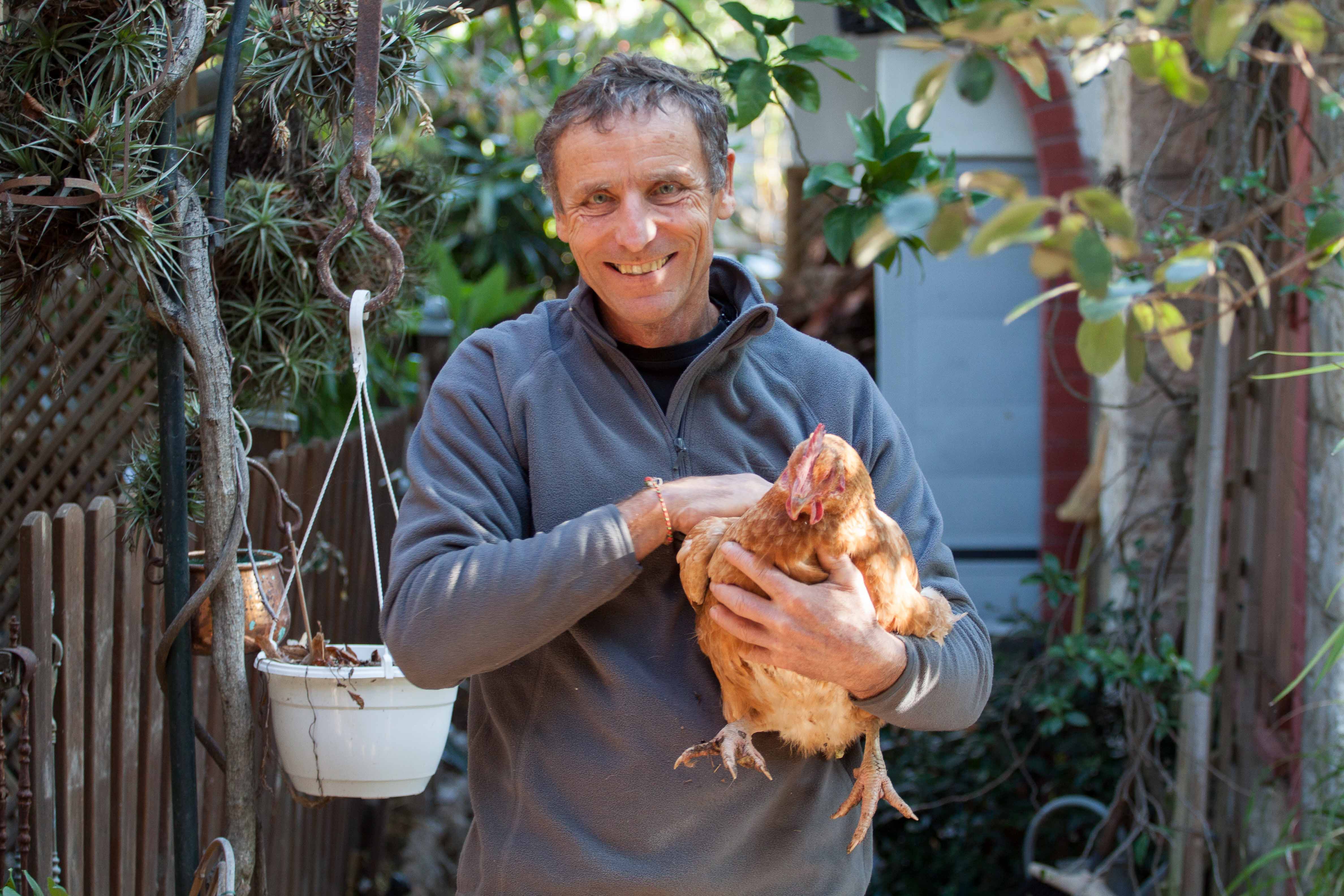 What are your earliest memories of life in Cap d'Antibes?
My earliest memory is probably the Fete du Cap. I think it was held on the fourteenth of July. It was just like a villiage Fete, with food and dancing. My father and his friends would put up an enormous tent on the large roundabout on the way up to the Phare. However I was very small so I probably remember the tent being much larger that it actually was. I think I was maybe 5 years old. What I do remember clearly is that they were all doing the Twist so it was probably some time in the late fifties but that's all I remember.
I think it was one of the last Fetes held as after that, in the early 60's, it was like an explosion here. I saw it change before my eyes over the following years. Many of the businesses began to close and the horticultural families moved their production somewhere else. Also there were more and more cars driving around the Cap and there were villas springing up everywhere. The Cap very quickly lost it's villiage feel. Local people moved away to find work elsewhere and the community kind of dispersed.
There were still some local businesses which remained up until recently but most of the original ones have now closed. Either the owners have passed away or retired or they were priced out of the area.
What kind of local businesses were there?
We had a local Carpenter, Mario, who was quite a character. His workshop was just down near the church. His father was also a carpenter so attached to the family house was their large workshop. It was called the Menusierie du Cap. They made window frames, doors and frames, anything from wood really. There are still many examples of their work in various villas around here. The window frames in Jeanne-Marie Astouxs house were made by Mario.
The workshop is still there today but it's empty now. Sadly Mario died a few years ago but his sister Agnes still lives in the family house. The house and the workshop have been there for many many decades and are probably among  the first homes to have been built in Cap d'Antibes. I know Agnes is always beeing asked if she wants to sell the house but she is like me, she isn't interested in money. Anyway where would she go if she sold? Cap d'Antibes is her home.
We also had a little farm next door to us here, the farm where my father cut the olive trees and where my parents met. There they had cows, not many, but  two or three. We called it the Laiterie du Cap d'Antibes. Every morning we would go to buy our fresh milk from them.  As I said it really was like living in a villiage at that time.
Wasn't there a Bar too?
Yes, we had the Bar du Cap. Everybody went there to drink coffee and play cards after work and there was also the Dartagnion which was a resataurant and a tabac. We also had two butchers, Eric, who is still here and the second one was opposite what is now the Vival supermarket. I don't remember the name of it or who owned it as we rarely shopped there, Eric was closer.
Back then the Cap was much more departmentalised than it is now. It felt much bigger to us as it was a time before people owned cars. We generally remained within our little areas of the Cap, life was very localised. It sounds strange now but that's how it was then.
For example on Chemin du l'Hermitage, right at the bottom at the Salis end there used to be a tiny grocery shop. Again it wasn't that well known to me as it was on, what we considered to be, the other side of the Cap. On foot it was actually quite far from where we lived. However I knew that they sold sweets so we used to walk there sometimes to buy some. Actually it didn't take that long on foot if you cut through Chemin de l'Hermitage but if you walked via Boulevard du Cap it was miles away.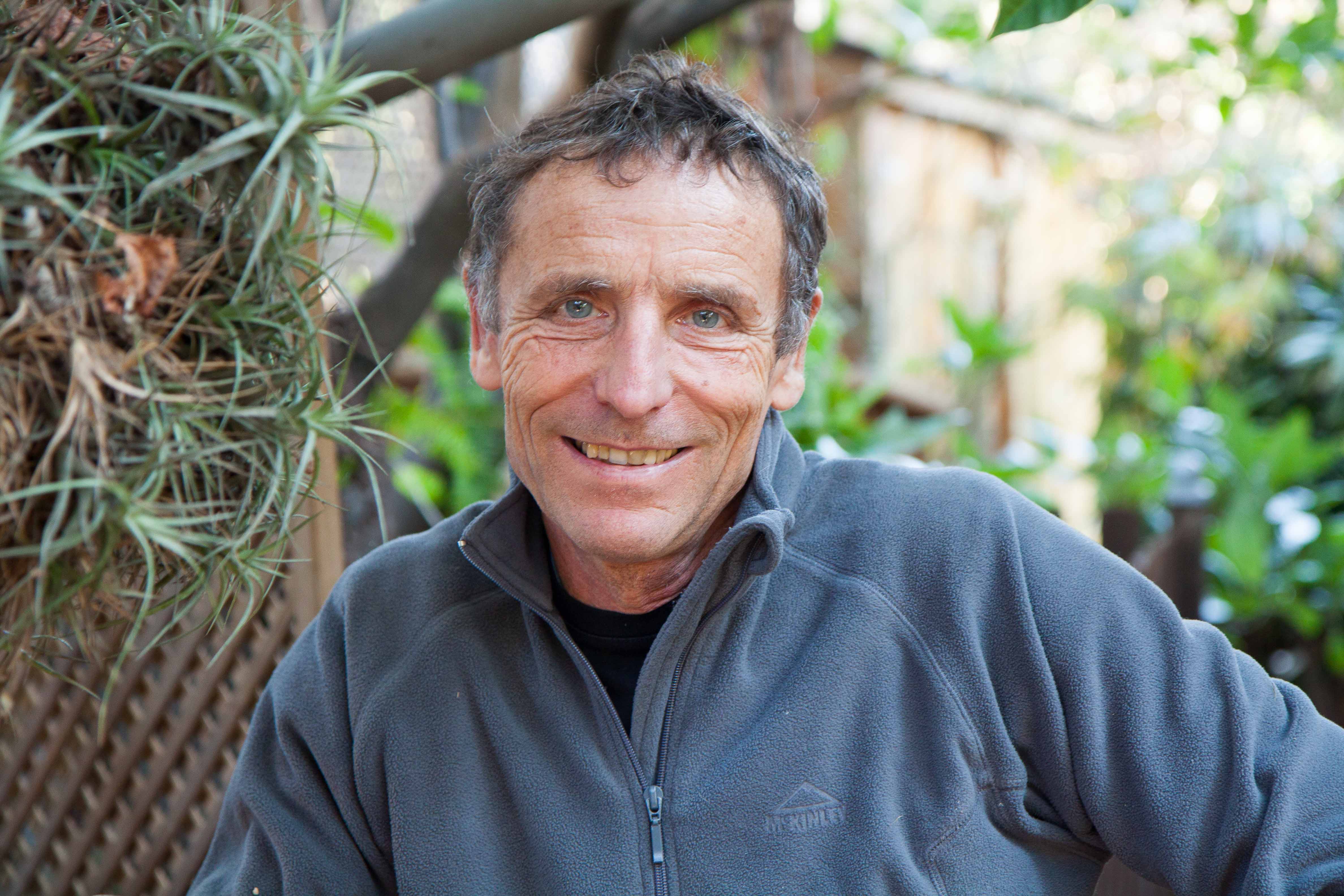 Have you always worked in Gardens?
I have always loved Nature since I was little. When I was small I was always playing in the garden or planting and growing things. I liked to play with the soil and then arrange little pebbles and stones on it to make it look nice. It's my passion really. I definately knew that I never wanted to work in an office and that I needed to be outside.
Even now, wherever I go I spend most of my time immersed in the nature around me and the plants. It's what interests me. Basically I have worked in Gardens all my life. Straight after competing my national service I started working in gardens. After a while I went back to school to get my professional qualification. It was perfect because I had the theoretical studies at school  and then I could put what I learned into practice in the gardens here.
After receiving my qualification I went to work for a landscaping company based in Biot. They had many clients here on the Cap which was perfect for me.
During those years we carried out a lot of large scale work including creating the gardens at the Villa Zero. Most of our work involved creating new gardens out of the rocky landscape for the new villas which were springing up everywhere.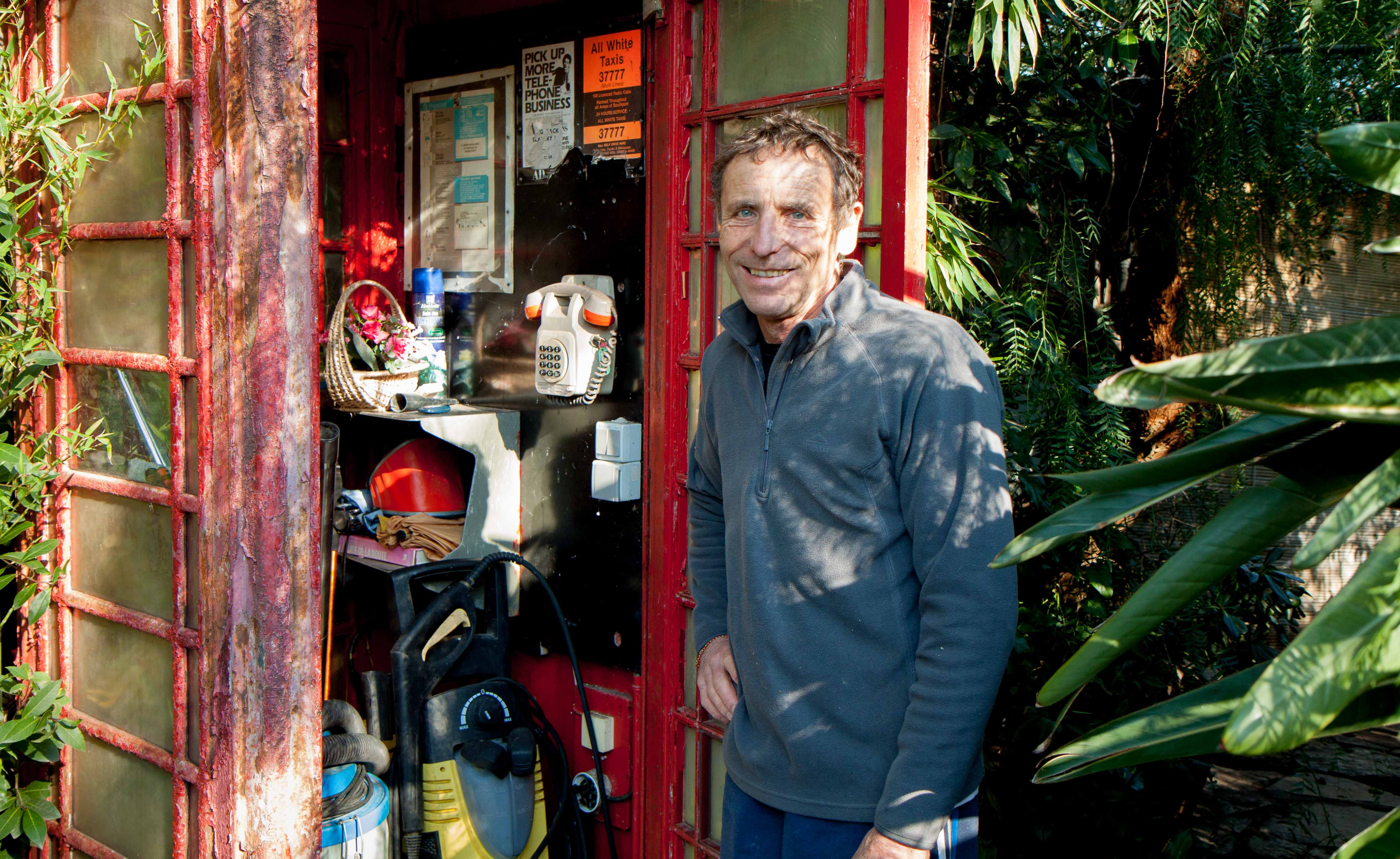 Jacques next to an original London phone box given to him by a client who was throwing it out.
I really loved that job at the beginning. I was working with many people who were older than me and who were passionate about their work. They had decades of experience and knowledge and they taught me a lot. We were like a family. However, after a while, they began to retire or to leave the area and things began to change.
In what way?
They were replaced by a very different type of worker. Young lads who were straight out of school who would just hang around smoking pot. They didn't want to learn and they had no passion for their work. It was just a job for them. After a while I decided that I couldn't continue like that, working with those kinds of people so, in 2002,  I left. It was a shame really because I had a very good position there but I didn't enjoy the work anymore.
Actually I was lucky because after I left many of the clients we had wanted me to continue doing their gardens because they liked me. They didn't really have a relationship with the owner of the Biot company so I managed to get a lot of work from those people. Many of them are still my clients today, so it all turned out fine in the end.
I have enough work to keep me busy and I am lucky to love what I do. Not everyone can say that.
So that's it. That's my little history here in Cap d'Antibes.
For all your gardening needs you can contact Jacques on 06.10.88.71.90
To receive new interviews and updates on news and events on the cap sign up for the newsletter.
---
---